Deborah Install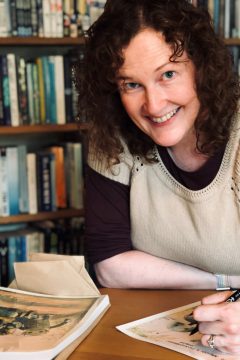 Deborah has been writing fiction since childhood, joining a writing group in 2012. Her debut, A Robot in the Garden, was first published by Transworld in 2015, and has gone on to sell over 113,000 copies in more than a dozen territories, including Japan, Germany, France, Spain, Italy, Poland, Turkey, China, Thailand, Korea, the UK, US and Canada.
'A Robot in the…' is now a popular, bestselling series in Japan, with a radio play in 2017 and a musical theatre production by the Shiki Theatre Company, opening in October 2020.
Deborah lives in Birmingham with her husband and son, and in her spare time enjoys stories in all their forms, be it books, film and TV or gaming.
Twitter: @DeborahInstall
Instagram: @installdeborah