Requiem di Provincia (Small Town Requiem)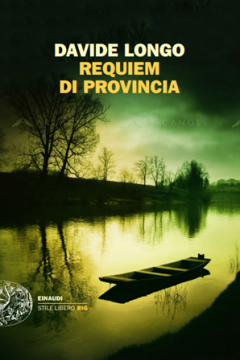 Davide Longo
Pub date
7th November 2023
Original publisher
Einaudi
The manager of a large industrial group is killed in cold blood for reasons unknown. Professional rivalry? Politics? Private vendetta? No one is talking. These things don't often occur in the quiet Piedmont province.
1987, Corso Bramard is still on the force and Arcadipane is his right-hand man. A throw-back into Davide Longo's breakthrough series, which has been a growing success book after book.
Eric Bonnefont was born in France. He is fifty-two years old and has lived in Italy for twenty-five, where he also married. His company has sent him to a neighbouring village with the delicate task of mending fences with the local community after a wave of redundancies in a foundry. Some consider him to be hypocritical and opportunistic, while others see him as a sympathetic and benevolent man siding with the workers. Or at least that's what they were saying before he was tragically shot on his doorstep. While not clinically dead, he lays in an irreversible state of coma and the extraction of the bullet from his head would kill him. There are no witnesses and no evidence.
An unknown revolutionary group claims to have committed the crime, but Chief Bramard is convinced the political lead is false. Even though Bramard's mind has been increasingly clouded by the streams of alcohol, his intuition remains legendary. His right-hand man, Vincenzo Arcadipane, who has been recently picking up Bramard in taverns almost every night, agrees with him.
The two of them will start piecing together the story of the victim's life, from times of beautiful living to the secrets, shadows, and finally his death (at least of his brain). They will move from the insular and rusty town where the crime happened, to the wealthier Turin society that Eric was associated with, passing through his wife's hometown in Piedmont, and ending in Switzerland. This journey will lead them to a completely unexpected turning point, which will put Bramard and Arcadipane in front of a big moral dilemma: what does true justice mean?