Velia Vidal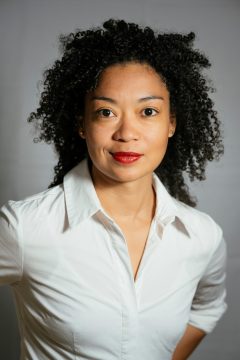 Velia Vidal is a Colombian writer, journalist and reading promoter. She was included in the list of 100 most influential and inspiring women in the world by the BBC in 2022, as a result of her efforts in reading promotion. She was a finalist for the Eccles Centre Writer's Prize in 2023 and is a research associate for the British Museum.
Vidal obtained an honorary mention from the Centre for Afro-Latin American Studies at Harvard University and is currently the advisor and facilitator for the program in Colombia. She is the founder and director of the educational and cultural corporation MOTETE, and the Reading and Writing Festival FLECHO in Choco', one of the most isolated, complex and neglected regions in Colombia with the highest afro-descendant population density in the country.
She writes children's literature, fiction and non-fiction, and poetry. Her work has been translated into German, English and Portuguese.