Savita Kalhan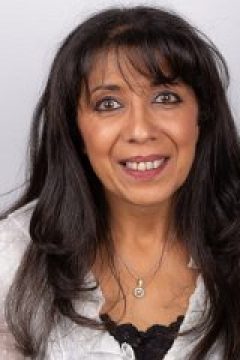 Savita Kalhan was born in India, but has lived in the UK most of her life. She graduated from Aberystwyth University with a degree in Politics and Philosophy. She was a Batik artist before going to live in the Middle East for several years where she taught English and began to write.
Now living in North London, she spends her time writing, playing tennis, growing veg and super-hot chillies on her allotment, and loves to get the boxing gloves on.
Savita is a member of the Scattered Authors Society and blogs regularly at An Awfully Big Blog Adventure. She is also a member of the UK Teen/YA author collective The Edge. She runs a teen reading group at her local library in Finchley.
Her debut novel, The Long Weekend, was short-listed for the Fabulous Book Award 2010. First published by Andersen Press, it will be reissued by Troika Books in 2021. Her second book, The Girl in the Broken Mirror, was published by Troika  in 2018 and nominated for the Carnegie Medal. Her third novel, That Asian Kid, was published in August 2019.
Photo credit © Mal Woolford
Follow Savita on Twitter @SavitaKalhan