The Map of Leaves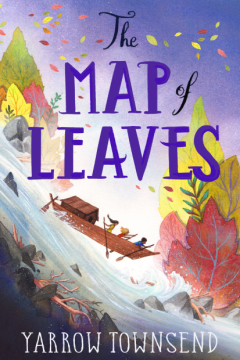 Yarrow Townsend
International publishers
Grada Publishing (Czech Republic), Thienemann Verlag (Germany), Timas (Turkey)
Can you hear the plants? Listen…
Since Ma died of the sickness, twelve-year-old Orla has lived alone in her woodshed by the river at Thorn Creek. The plants keep watch on the garden, grow thorns to keep out intruders and help Orla make medicine for her old horse, Captain. With the sickness gone for good, Orla doesn't need anyone else: especially not sneaking Ariana Claw—the governor's daughter, or Idris Romero, the Hauler's son, who are always lurking around the garden, prying into her business.
Until one day, the sickness returns—and Governor Atlas tells the village that the plants themselves are the cause. When he threatens to destroy her garden, Orla's only hope is to set out onto the river with Ma's old herb book in hand, to discover the truth.  Stowing away on a Hauler boat, Orla learns she's not the only child looking for answers. Idris and Ariana both have their own reasons for heading up the river. But the River Inkwater is treacherous: rapids, floods and abandoned villages wait at every turn. And soon, the children find themselves on the trail of a dark and dangerous plot, one that will lead them to the very source of the river, and from which they might never return.
Suffused at every turn with authentic detail of the natural world, this historical-feeling adventure is a wild rapids-ride of a story. It also has the lightest thread of magic running through it, which may in turn encourage us to listen to people who experience things differently, and to pay quiet attention to the world around us.