Girlhood, Unfiltered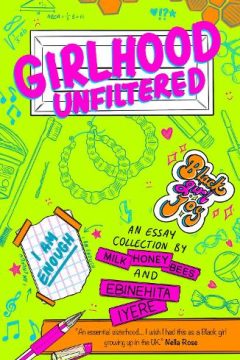 Ebinehita Iyere
Pub date
3rd November 2022
Publisher (UK)
Knights Of
Publisher (US)
Knights Of
Shortlisted for The British Book Awards 2023 Children's Non-Fiction Book of the Year.
Collecting pieces from real Black teenage girls, this effervescent anthology from South London-based organisation Milk Honey Bees is an invaluable guide to Black identity and growing up in the UK. An anthology of essays, letters, and creative work reflecting on the experience of Black girlhood, by an inspiring group of teenage girls.
The voices of young Black girls are too often left out of conversations on the Black girl experience; in this collection, the founder of South London-based organisation Milk Honey Bees seeks to bring their voices to the front. Girlhood Unfiltered will reach those readers who relate, those who want to learn and those who care deeply about their community.