A Perfect Explanation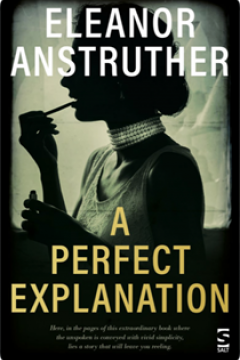 Eleanor Anstruther
Original publisher
Salt Publishing (UK), Bolinda (UK audio)
International publishers
Rizzoli (Italy), Houghton Mifflin Harcourt (US)
Longlisted for the Desmond Elliott Prize 2019
The Observer: Fiction to look out for in 2019
Exploring themes of ownership and abandonment, A Perfect Explanation is a fictionalized account of the true story of Enid Campbell (1892-1964), granddaughter of the 8th Duke of Argyll, who sold her son to her sister for £500.
""But is it ours?"  Enid had asked, again and again, until she was old enough to realise that it wasn't – that nothing was owned, that everything could be taken away."
Enid was Eleanor's grandmother, her son, Ian, Eleanor's father. The story's dialogue – passed down to Eleanor but also imagined – gives us an authentic insight into a world of aristocratic privilege, where inheritance is everything. The unsaid and the unspoken in Enid's story are vividly conveyed, and haunt the pages of this extraordinary book.