Isaac Deutscher (Estate)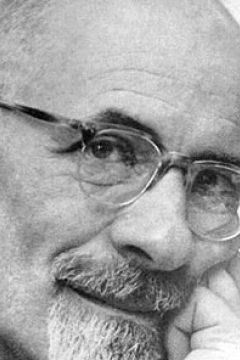 Isaac Deutscher was born in 1907 near Kraków into a Jewish middle-class family. He joined the Polish Communist Party as a teenager, in 1926, and toured the Soviet Union in 1931. Shortly after his return to Poland, together with three or four comrades, he founded the first anti-Stalinist opposition in the Polish Communist Party. The group protested against the party line, according to which Social Democracy and Nazism were "not antipodes but twins"; and when the communist underground newspaper came out with the headline "Danger of Barbarism Over Europe", the editor-in-chief was expelled from the party for "exaggerating the danger of Nazism and … spreading panic in the communist ranks". Thereafter Isaac Deutscher was shadowed everywhere he went by two agents: one employed by the police, and the other a volunteer from the Stalinist party cell.
In April 1939 Isaac Deutscher left Warsaw for London, where he worked as a journalist for The Economist. He also joined the staff of The Observer for which he became, inter alia, a roving European correspondent writing under the pen-name Peregrine.
In 1946-7 Isaac Deutscher left regular journalism for less ephemeral work. His Stalin: A Political Biography was published in 1949. Described as "the most controversial biography of our time", it went on to be published in many editions and appeared in a dozen languages. Isaac Deutscher's greatest works were written on the life of Leon Trotsky: The Prophet Armed (1954), The Prophet Unarmed (1959) and The Prophet Outcast (1963).
In his later life, Isaac Deutscher wrote on Maoism. In his view, both Stalinism and Maoism were distorted forms of socialism. He defended Marxism by calling both Russia and China working class states. His major essay on China was "Maoism, its Origin and Outlook".
Isaac Deutscher worked till the very last day of his life and died in Rome in August 1967 before completing his planned biography of Lenin, though one finished chapter was published posthumously in 1970 by Oxford University Press.